New Trailblazer Cornwall Coast Path Guide
22 June 2016
The NEW 2016 5th Edition Trailblazer guide to Cornwall Coast Path is now available. Our St Ives to Land's End self-guided walking tour is included on Page 29.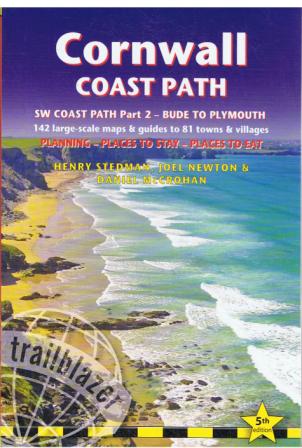 This guide to the coast path from Bude to Plymouth (288¼ miles/460km) covers the second section, Cornwall, of the 630-mile (1014km) South-West Coast Path. This is some of the best coastal walking in Europe. The footpath takes in tiny fishing villages, rocky headlands, bustling resorts, wooded estuaries and golden surf-washed beaches. It is an area rich in wildlife, with seabirds, wild flowers, dolphins and seals. The path has been completely rewalked and all the information checked for the new 5th edition.

About the Publisher Visit the Trailblazer website. Free postage on all orders. You can locate more excellent guidebooks suitable for walking and hiking.