Considering a Single Centre Walking Holiday
19 April 2018
Advantages of a Single Centre Tour (staying in one place).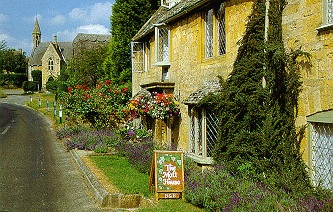 No need to unpack and pack your bags every day.
You are not walking because you have to get to the next place that is booked for that day.
If you feeling tired or not up-to walking - fine take the day off and enjoy where you are.
You have more time to build up a talking relationship with the guesthouse owners or people staying at the accommodation.
Handy if you would want to plan to meet up with somebody whilst visiting Britain.
Normally you are allocated a better room than single-night stay customers.
You have a great many choices, such as :-) Edinburgh in Scotland, Bath in a Georgian Town, Chipping Campden in the Cotswolds, Keswick in the Lake District, Grasmere in The Lakes District National Park, The South Downs in Eastbourne, Canterbury in Kent