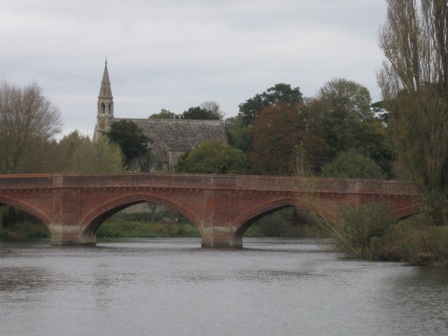 Walk through the Countryside from Oxford alongside the River Thames
Tour Period
Providing no further outbreaks of Coronavirus, I will be offering this tour to book from January 2022. Avoid starting Friday or Saturday night if you can
Description of Twin/Double
Most accommodation in Britain is charged on a Per Person basis (rather than per room basis). The price you see here for this tour is the Price per Person.
If you request a Twin Room there are two single beds (usually 3 feet wide) in the room.
If you request a Double Room there is one bed in which two people usually sleep (usually 4 feet 6inches wide).
Both the Double and the the Twin room are sometimes available for Single Occupancy (one person in the room), usually with a supplement to compensate the provider who would normally have received payment from two people.
If the accommodation offers Single rooms (one bed of 3 feet wide), this will normally be priced higher than half of a double or twin room. Unless space is limited in the village or accommodation we usually avoid these as the rooms tend to be older and less space to move about.
Tour description
Latest Covid-19 (Coronavirus) restictions affecting bookings: http://www.explorebritain.com/coronavirus-worldwide-outbreak/b49
Escape from London and experience for a few days walking on this four centre inn-to-inn, self-guided walking tour through the gentle countryside alongside the river Thames. Catch the train from London and start in the university city of Oxford with its connections to John Thaw in Inspector Morse as well as Charles Lutwidge Dodgson (Lewis Carroll) and Alice's Adventures in Wonderland. Follow the riverside path through quaint towns and sleepy villages to Goring-on-Thames. You then catch the train back to London. Rail travel from and return to London is included in the tour price. 4 nights bed and breakfast in hotel and inn accommodation, 3 days easy walking, luggage transfer, guide book and map.
This 4 night walking tour allows you to indulge your passions of an english university town, the famed real ales of Inspector Morse, the magical story by Lewis Carroll and a walk through the countryside. You follow the well-marked Thames path as it meanders towards the capital city of London. We arrange your rail travel to the start and from the end of the walk and transport your luggage between your pre-booked overnight accommodations. We will provide the trail guide, a trail map and notes on how to find the accommodation. You stop for four nights in inns, farmhouses and guesthouses, where accommodation is available in twin, double or single rooms all with en-suite facilities. Evening meals are available at nearby pubs or inns (not included). Lunch along the trail can usually be found in a convenient riverside pub or from a village shop.
We can arrange extra nights in Oxford if you wish to explore this more.
The national Thames Path follows the river throughout its length. It begins at the Thames River source near Cirencester in Gloucestershire, England. Along its way it passes through water meadows, historic towns and villages and finishes at the heart of London by the Thames Barrier. The Countryside Commissions acorn signposts lead the walker through tranquil water meadows, past the dreaming spires of Oxford, quaint thatched roof villages and the pageantry of the Henley Regatta, Windsor and Hampton Court, through the heart of the capital past Westminster Abbey, the Houses of Parliament, St Paul's Cathedral and Tower Bridge to London's docklands and beyond to Greenwich village.

Sample schedule
START & FINISH : London is on the east side of England.
Start of Walk: Oxford
End of Walk: Goring-on-Thames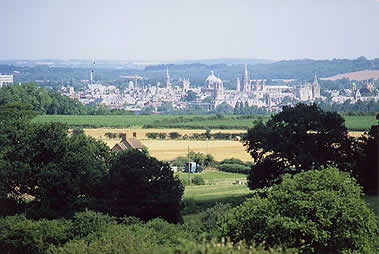 DAY ONE: Arrival at Oxford. You catch the train from central London (included in the tour price). You may arrive at the accommodation anytime after 3pm. You can leave your bags and explore the magnificent buildings that make up this city before having dinner at any of the many pubs or restaurants in the town. Overnight at Oxford, Oxfordshire, England.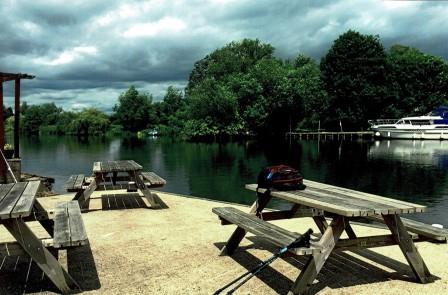 DAY TWO: Walk from Oxford to Abingdon 9.7 miles (15.6 km). Leaving the city behind, you wend your way southwards to Abingdon. You pass through the water meadows of Iffley and past the Isis Tavern (Isis is the old name for Thames). Dinner can be taken at one of the restaurants (you generally need to book) or pubs in the town (not included in tour price). Overnight at Abingdon, Oxfordshire, England.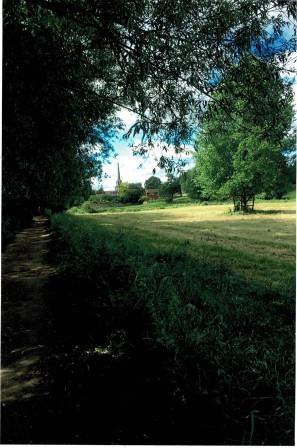 DAY THREE: Walk from Abingdon to Shillingford 10.2 miles (16.3 km). This is a delightful quiet country section. You will find a lunch-time pub at Clifton Hampden. Your inn tonight is in a small village with delightful houses and well-kept gardens. Overnight at Shillingford, Oxfordshire, England.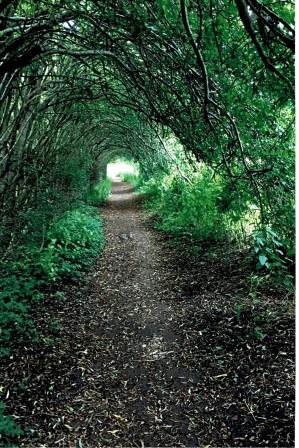 DAY FOUR: Walk from Shillingford to Goring-on-Thames 9.8 miles. The river turns eastwards towards the sea at last. There are pubs at Cholsey and Moulsford. The Thames makes for a gap in the chalk hills of the Chilterns to arrive at Goring-on-Thames. Dinner can be taken at the inn or one of the restaurants (you generally need to book) or pubs in the town (not included in tour price). Overnight at Goring-on-Thames, Oxfordshire, England.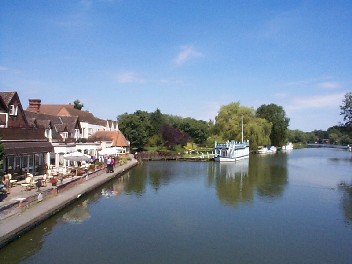 DAY FIVE: Departure from Goring-on-Thames for London. The walking tour finishes after breakfast. You will catch the local train from Goring to central London (included in the tour price).
Travel Description
RAIL TRAVEL from LONDON to OXFORD (included in the tour price): London Paddington and Oxford are the nearest rail stations. There is a regular service from London (Paddington). Presently the 09:55 arrives 11:44.
RAIL TRAVEL from GORING (included in tour price): Goring & Streatley is the nearest rail station. There is a regular service from Goring & Streatley to London Paddington. Presently the 10.30 arrives 11:40.
Tour Start Location
Why book with us?
We've got 30+ years of walking tour experience
Only the very best handpicked tours at competitive prices
We work with you to create the perfect holiday. Just ask!
Useful Links
If you can't see exactly what you want and we are unable to adjust our tour shown here - Google may be able to help !
Custom Search
Tours to suit
If you want to book this walking tour, or chat about an altered schedule, please use the 'Enquire Now' tab above or contact us on philip@explorebritain.com
Related Categories
Tour Code:
LH04
Options
Extra nights in Oxford.
Grade
D
Grade Description
GRADE D: Between 8 - 11 miles (13 - 18 kms) a day (the occasional day may be shorter or longer than these depending on location of suitable accommodation). Light Waterproof walking boots are desirable. A strong waterproof Jacket and overtrousers are recommended to protect you from rain and cold winds. No more than 1000 feet ascent and/or descent a day. Footpaths through farmland. You will start walking about 9:30am and finish at approx. 4pm.
These grades are for guidance only. For any grade, depending on weather conditions, it may at times be damp underfoot, so waterproof boots are preferable.
The following is a rough guide to the temperature and rainfall range. Locate the weather forecast on the BBC page http://www.bbc.co.uk/weather/2657780, it becomes more accurate within 3 days.