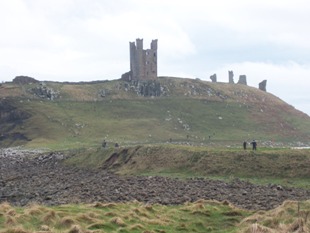 Walking Northumberland Coast and Castles Path
Tour Period
Providing no further outbreaks of Coronavirus, I will be offering this tour to book from January 2022.
Description of Twin/Double
Most accommodation in Britain is charged on a Per Person basis (rather than per room basis). The price you see here for this tour is the Price per Person.
If you request a Twin Room there are two single beds (usually 3 feet wide) in the room.
If you request a Double Room there is one bed in which two people usually sleep (usually 4 feet 6inches wide).
Both the Double and the the Twin room are sometimes available for Single Occupancy (one person in the room), usually with a supplement to compensate the provider who would normally have received payment from two people.
If the accommodation offers Single rooms (one bed of 3 feet wide), this will normally be priced higher than half of a double or twin room. Unless space is limited in the village or accommodation we usually avoid these as the rooms tend to be older and less space to move about.
Tour description
A gentle twelve centre walking tour along the beautiful Northumberland Coast Path in England, which is part of the North Sea Trail. Famed for its sandy beaches, castles and stone villages, this is a perfect get-away-from-it-all holiday vacation walk. 12 nights bed & breakfast, luggage transfer and transport to the start of the trail and when required to walk across the causeway to Holy Island and Lindisfarne.
You will start this walking holiday in the delightful Durham City, where the Norman cathedral presides over a the remains of St Cuthbert (who you will encounter again at Lindisfarne on Holy Island). The river curves around the Castle and Cathedral and the town tucks itself in the remaining spaces. The Northumberland Coast is best known for its sweeping sandy beaches, rolling dunes, isolated islands, castles and fish & chips. Look out for local specialities such as freshly caught crab and lobster, Craster Kippers and Stotties. Amidst this striking landscape is the evidence of an area steeped in history, covering 7000 years of human activity. A host of conservation sites, including two National Nature Reserves, testify to the great variety of wildlife and habitats also found on the coast. We can organise part of this tour (to come back another day and finish) or we can organise additional nights along the route if you want to take advantage of visiting Alnwick Castle (by staying two nights at Alnmouth) or the Farne Islands (by staying at Seahouses between Beadnell and Bamburgh).
You will be staying in a mixture of hotels, inns and guest houses; most but maybe not all will have rooms with en-suite facilities.
Sample schedule
START: Durham is midway between York and Edinburgh on the NE coast of England.
FINISH: Berwick-upon-Tweed is on the east coast border of England and Scotland.
DAY ONE: Arrival at Durham. You may arrive anytime after 3pm, which would give you time to explore the Cathedral and the town. Evening meals can be purchased from the nearby pubs and restaurants (not included). Overnight in the City of Durham, County Durham, England.

DAY TWO: Walk Druridge Bay to Amble. 5 miles (8km). You will be taken from the accommodation at Durham, after breakfast, to the start of the visitor centre at Druridge Bay. Here you can learn about the bird and wildlife you might see as you head northwards. This popular country park with its numerous wetland nature reserves is a great place to visit at any time of the year. You step out of the centre onto a six mile sweep of beautiful sandy beach, which you will often have almost to yourself. The self-styled friendliest port of Amble, very much a working fishing village, sits at the mouth of the River Coquet. Overnight at Amble, Northumberland, England.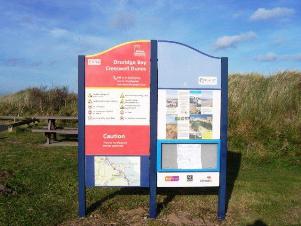 DAY THREE: Walk Amble to Warkworth. 4 miles (6.4km). A very short day today packed with lots to see. The castle, hermitage and pretty village at Warkworth are worth a full day to visit. The street leading up from the ancient bridge passes flower bedecked shops and houses to arrive at the magnificent Warkworth Castle. Overnight at Warkworth, Northumberland, England.
DAY FOUR: Walk Warkworth to Alnmouth. 6.3 miles (10km). Leaving the village behind you head back to the shoreline. Ahead you can see the houses of Alnmouth perched on the headland, and just when you think you can touch the village, the path diverts around the high water Alnmouth Bay. Overnight at Alnmouth, Northumberland, England.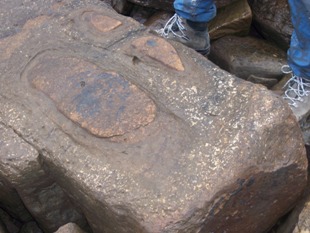 DAY FIVE: Walk Alnmouth to Craster. 8.2 miles (13km). This is your longest day, which with your newly found energy should be an exciting day. The rocks below on this section show someone has been here before you, with footprints of dinosaurs. You pass through Boulmer which is a small fishing village on this Northumberland Coast Area of Natural Beauty. Local fishing boats called Cobles can still be seen hauled onto the low beach at Boulmer Haven. A few miles inland Howick Hall was built in 1782 by famous Newcastle Architect William Newton. The garden and arboretum are often open for walks and cream teas, Craster is a small, traditional fishing village, famous for its oak–smoked herring, which are known as kippers. Overnight at Craster, Northumberland, England.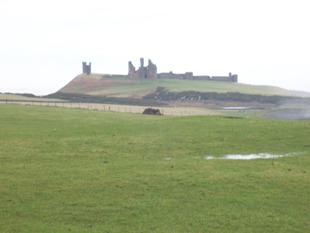 DAY SIX: Walk from Craster to Embleton. 3.2 miles (5km). A very short day today as you enjoy Craster and have time to explore the isolated Dunstanburgh Castle. Perched high on a cliff, Dunstanburgh Castle is now largely ruinous although it rated at one time among the largest and grandest castles in the north of England. Dating from the 14th century, the castle was protected on two sides by the sheer cliff face and the sea. If you are a golfer you might have time to organise a game at the golf club at Embleton. Overnight at Embleton, Northumberland, England.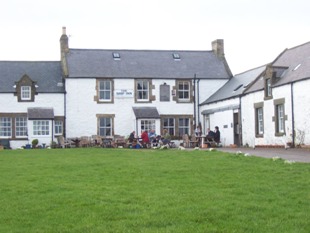 DAY SEVEN: Walk from Embleton to Beadnell. 6.3 miles (10km). The village of Beadnell surrounds its harbour, amidst sand dunes that gently slope down to the bay. It is popular with windsurfers and sailors, as well those seeking enjoyment on the sheltered sandy beach. Overnight at Beadnell, Northumberland, England.
DAY EIGHT: Walk from Beadnell to Bamburgh. 6.9 miles (11km). From the quiet village of Beadnell you pass through the popular tourist village of Seahouses, which grew up around its still busy harbour and is adjoined by its older, more restrained neighbour, North Sunderland. The path continues on to Bamburgh village, dominated by its huge castle, which was once the capital of the ancient kingdom of Northumbria and the cradle of Celtic church. It is now a popular tourist destination for its heritage and cultural history and for its marvellous sandy beaches. Overnight at Bamburgh, Northumberland, England.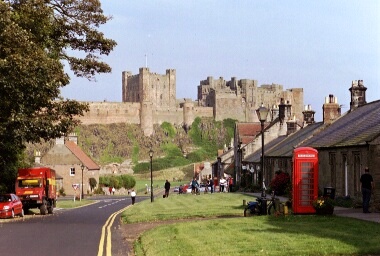 DAY NINE: Walk from Bamburgh to Belford. 5.7 miles (9km). Taking an inland route the path has great views of Budle Bay and Holy Island in the distance. Belford sits below the Kyloe Hills on the fringe of the fertile Northumberland coastal plain. The quiet nature of the village now contrasts greatly with the town of old. Overnight at Belford, Northumberland, England.
DAY TEN: Walk across the causeway from the mainland to Holy Island. 4.4 miles (7km). Today's walk will have to fit in to the tide. The causeway to Holy Island is only free of sea water twice a day for a short time. You may need to spend the morning in Belford from where you will be collected. Alternatively you may go straight to Holy Island and spend time walking the sea surrounded island from Lindisfarne. Holy Island has long been a jewel in the crown of Northumberland with a rich past that now draws thousands of visitors and pilgrims to the Island in search of a connection with the religious past, an abundance of birdlife or the isolated tranquillity of the Island away from the village. Overnight at Lindisfarne on Holy Island, Northumberland, England.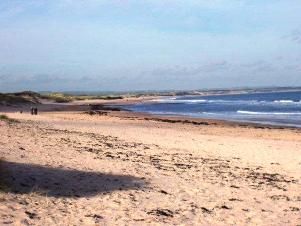 DAY ELEVEN: Walk from the causeway to Cheswick. 6.3 miles (10km). Today will be adjusted to use the causeway when it is open. This is your final day walking alongside sandy beaches as you traverse this remoter section. A quiet village of just a few houses greets you for the evening stay. Overnight at Cheswick, Northumberland, England.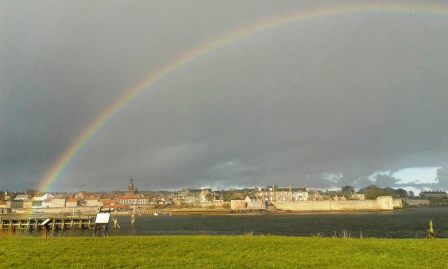 DAY TWELVE: Walk from Cheswick to Berwick-upon-Tweed England. 6.9 miles (11km). The sandy beaches now give way to rocky cliffs as you, the railway, and the cliffs overlook the North Sea. Spittal along with Tweedmouth sits on the southern bank of the River Tweed, and is a place that has undergone many changes. Berwick-upon-Tweed is the northernmost town in England, highly picturesque, steeped in tradition with a unique place in history. Overnight at Berwick upon Tweed, Northumberland, England.
DAY THIRTEEN: Departure This tour finishes after breakfast from Berwick-upon-Tweed.
Travel Description
RAIL TRAVEL from LONDON to DURHAM (NOT included in tour price): London Kings Cross and Durham are the nearest rail stations. There is a fast train every hour to Durham (sometimes changing at York). The journey takes about 3.5 hours.
RAIL TRAVEL from BERWICK-UPON-TWEED to LONDON or EDINBURGH (NOT included in tour price): Berwick-upon-Tweed, London Kings Cross and Edinburgh Waverley are the nearest rail stations. There is a fast train every hour north to Edinburgh or south to London. The journey takes 4.5 hours.
Tour Start Location
Why book with us?
We've got 30+ years of walking tour experience
Only the very best handpicked tours at competitive prices
We work with you to create the perfect holiday. Just ask!
Useful Links
If you can't see exactly what you want and we are unable to adjust our tour shown here - Google may be able to help !
Custom Search
Tours to suit
If you want to book this walking tour, or chat about an altered schedule, please use the 'Enquire Now' tab above or contact us on philip@explorebritain.com
Related Categories
Options
Discount rail tickets to Durham and from Berwick Upon Tweed.
Grade
E
Grade Description
GRADE E: Between 6 - 9 miles (10 - 14kms) a day (the occasional day may be shorter or longer than these depending on location of suitable accommodation). Light Waterproof walking boots are desirable. A strong waterproof Jacket and overtrousers are recommended to protect you from rain and cold winds. No more than 1000 feet ascent and/or descent a day. Footpaths through farmland. You will start walking about 9:30am and finish at approx. 4pm.
These grades are for guidance only. For any grade, depending on weather conditions, it may at times be damp underfoot, so waterproof boots are preferable.