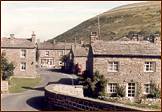 Wensleydale & Swaledale Walk through the Yorkshire Dales National Park
Tour Period
Providing no further outbreaks of Coronavirus, I will be offering this tour to book from April 2022.
Description of Twin/Double
Most accommodation in Britain is charged on a Per Person basis (rather than per room basis). The price you see here for this tour is the Price per Person.
If you request a Twin Room there are two single beds (usually 3 feet wide) in the room.
If you request a Double Room there is one bed in which two people usually sleep (usually 4 feet 6inches wide).
Both the Double and the the Twin room are sometimes available for Single Occupancy (one person in the room), usually with a supplement to compensate the provider who would normally have received payment from two people.
If the accommodation offers Single rooms (one bed of 3 feet wide), this will normally be priced higher than half of a double or twin room. Unless space is limited in the village or accommodation we usually avoid these as the rooms tend to be older and less space to move about.
Tour description
Latest Covid-19 (Coronavirus) restictions affecting bookings: http://www.explorebritain.com/coronavirus-worldwide-outbreak/b49
A 4 centre self-guided walking tour through the Yorkshire Dales National Park in Northern England. You will walk up Wensleydale and down Swaledale, with an extra night mid-tour in Upper Swaledale. 5 nights bed and breakfast in en-suite accommodation, 4 days available for walking, maps and transfer to and from Darlington Station at the beginning and end of the tour.
We will collect you from Darlington rail station and transfer you to the first nights accommodation. You will start your walk in Carperby, on the eastern edge of the Yorkshire Dales National Park, where James Herriot the Vet took his honeymoon. You will follow the track on the side of the hill where Roman and Medieval armies once marched from fort to fort. Below you the River Ure meanders through the green fields with contented cows working at providing you with the milk for that famous Wensleydale Cheese. You discover ancient stone villages in the National Park as you walk through Askrigg, Bainbridge and Hawes and drop into a local pub for a pint of Yorkshire Ale. At the head of the Dale you take the Pennine Way long distance track over Great Shunner Fell to descend into the narrower Swaledale. You will spend two nights here allowing you extra time to explore the upper reaches of Swaledale. The villages in the Yorkshire Dales National Park here are more remote and intimate as you discover Keld, Muker and Gunnerside. This is sheep country and small fields enclosed with stone walls. You now descend with the River Swale to finish at Reeth, huddled around the large village green. You stop in country hotels, and inns along the way, where accommodation is available in double, twin or single rooms, all with private facilities. Bed and Breakfast accommodation is inclusive. Your luggage will be transported between the overnight stays and transfer from and return to Darlington Station is included.
Sample schedule
START: Carperby is 30 miles South-West of Darlington in North Yorkshire.
FINISH: Reeth is 25 miles West of Darlington in North Yorkshire.
DAY ONE Arrival Day in the Yorkshire Dales National Park: You will be collected from Darlington Rail Station and taken to the first nights accommodation. Overnight Carperby, North Yorkshire, England.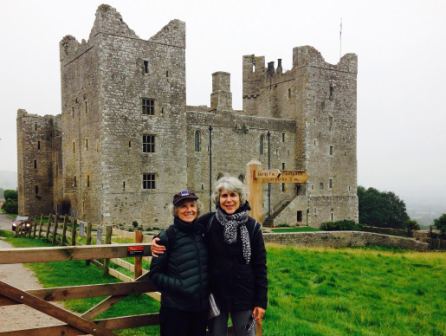 DAY TWO: Walking from Carperby to Hawes 11 miles (18km). You take the old grassy carriageway track that once linked the Castle at Lancaster on the west coast with Bolton Castle here in the east. You will drop down from the fellside into Askrigg and find a pint of beer at Bainbridge. You now follow the ancient Roman Road on the hillside, with magnificent views over the Yorkshire Dales, before dropping down to the accommodation. Overnight Hawes, North Yorkshire, England.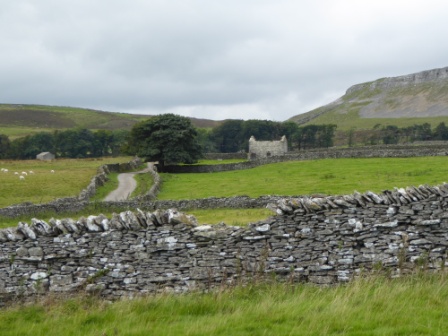 DAY THREE: Walking from Hawes to Keld. 11 miles (18km). You will leave Wensleydale behind as you gradually climb your way along the Pennine Way over Great Shunner Fell, at just over 2000 feet the highest point of your route. You descend into Swaledale and then follow the road through Viking named village of Angram to the remote village of Keld. Overnight Keld, North Yorkshire, England.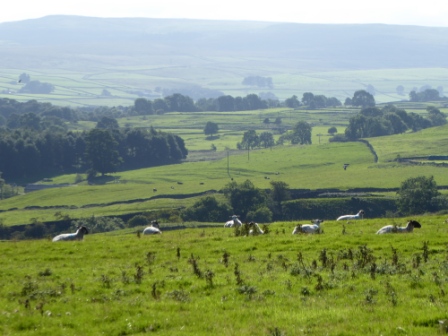 DAY FOUR: Walking in Upper Swaledale. 10 miles (16km). A circular walk where you will see where once illegal church services were held, far from prying eyes. Spectacular views of the infant River Swale will be viewed from old lead mining sites and ancient forests and wild flower hay meadows as you arrive at Muker for that cream tea or pint of Yorkshire Ale. Leaving the village behind, you return to Keld by the Corpse Route. Overnight Keld, North Yorkshire, England.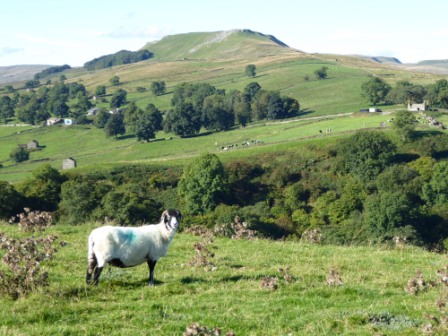 DAY FIVE: Walking from Muker to Reeth. 10 miles (16km). You will be collected after breakfast and returned to Muker to continue the pleasant walk alongside the River Swale to finish on the green at Reeth. Overnight Reeth, North Yorkshire, England.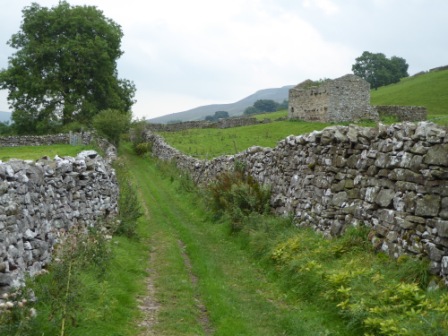 DAY SIX Departure Day: This walking tour finishes after breakfast with transfer of you and your luggage back to Darlington rail station (included in tour price).
Travel Description
RAIL TRAVEL from LONDON to DARLINGTON (NOT included in tour price): London Kings Cross and Darlington are the nearest rail stations. Presently the 11:00am train from London Kings Cross arrives at Darlington at 13:20pm (direct).
TRAVEL from DARLINGTON to CARPERBY (included in tour price): You and your luggage will be collected from the station and taken the 30 miles to the accommodation in Carperby.
TRAVEL from REETH to DARLINGTON (included in tour price): You and your luggage will be collected from the accommodation and taken to the rail station.
RAIL TRAVEL from DARLINGTON to LONDON (NOT included in tour price): Darlington is the nearest rail station. Presently the 09:58am train from Darlington arrives London Kings Cross at 12:42pm (direct).
Tour Start Location
Why book with us?
We've got 30+ years of walking tour experience
Only the very best handpicked tours at competitive prices
We work with you to create the perfect holiday. Just ask!
Useful Links
If you can't see exactly what you want and we are unable to adjust our tour shown here - Google may be able to help !
Custom Search
Tours to suit
If you want to book this walking tour, or chat about an altered schedule, please use the 'Enquire Now' tab above or contact us on philip@explorebritain.com
Related Categories
Tour Code:
KL05
Options
Discount rail tickets to and from Darlington.
Grade
C
Grade Description
GRADE C: Between 9 - 12 miles (14 - 19kms) a day (the occasional day may be shorter or longer than these depending on location of suitable accommodation). Strong waterproof walking boots are desirable. A strong waterproof Jacket and overtrousers are recommended to protect you from rain and cold winds. This tour goes through some areas of remote habitation, and high mountains. You will do up to 2500 feet of ascent and/or descent a day. You will be walking through Farms and walking on Trackless Moorland. You will start walking about 9:30am and finish at approx. 5pm.
For safety reasons, you must be extremely proficient if you intend to walk alone. We strongly suggest against this. Ask yourself can you walk for hours, in driving rain and low visibility, confident in your map reading skills and morale boosting abilities? A friend in need is almost essential.
These grades are for guidance only. For any grade, depending on weather conditions, it may at times be damp underfoot, so waterproof boots are preferable.