Wensleydale in Yorkshire Dales National Park
Tour Period
Providing no further outbreaks of Coronavirus, I will be offering this tour to book from April 2022.
Description of Twin/Double
Most accommodation in Britain is charged on a Per Person basis (rather than per room basis). The price you see here for this tour is the Price per Person.
If you request a Twin Room there are two single beds (usually 3 feet wide) in the room.
If you request a Double Room there is one bed in which two people usually sleep (usually 4 feet 6inches wide).
Both the Double and the the Twin room are sometimes available for Single Occupancy (one person in the room), usually with a supplement to compensate the provider who would normally have received payment from two people.
If the accommodation offers Single rooms (one bed of 3 feet wide), this will normally be priced higher than half of a double or twin room. Unless space is limited in the village or accommodation we usually avoid these as the rooms tend to be older and less space to move about.
Tour description
Latest Covid-19 (Coronavirus) restictions affecting bookings: http://www.explorebritain.com/coronavirus-worldwide-outbreak/b49
A five centre self-guided walking tour through Wensleydale in the Yorkshire Dales National Park. You will start your walk in the market town of Leyburn in Lower Wensleydale and travel to Hawes, where sheep & dairy sales are still auctioned today. This is the home of Wensleydale Cheese and those green fields with dry-stone walls, nestled in between the hills. You will pass Bolton Castle, which once imprisoned Mary Queen of Scots, and perhaps have your picture taken drinking a glass of Old Peculier in one of the overnight inns.
Discover pretty little hamlets, isolated tea shops, quaint village inns and bustling small market towns. You will follow The Shawl track up out of Leyburn and into this beautiful farmland countryside. Arrive at Bolton Castle, where once Mary Queen of Scots "spent her holiday". Her stay at Bolton Castle for six months in July 1568 was at the orders of Queen Elizabeth 1st. From here you cross the moors, passing signs of lead mine workings, now inhabited by wild rabbits. You drop down into Askrigg with its James Herriot connections for a spot of tea and then follow the now disused railway line to Bainbridge. Here you will find the village stocks on the green, ready for those who imbibe too much Old Peculier! After a hearty Full English Breakfast you wander for a while on the old Roman Road as it disappears up the hillside. You leave it and make your way for the final night in the popular town of Hawes, through which The Pennine Way walk also uses. The local sheep market auction still operates and the place bustles with Dale's farmers, walkers, tourists and the odd vintage motorbike. 5 nights bed and breakfast in country hotels and village inns with en-suite accommodation, 4 days available for walking, maps, luggage transfer from Leyburn to Hawes and taxi transfer from Leyburn rail station and return at the end.
Sample schedule
START: Leyburn is 50 miles north of the City of York.
Are you staying in a City before or after your tour and looking for Accommodation.
FINISH: Hawes is in the centre of England, 65 miles North-West of York.
DAY ONE Arrival Day in Yorkshire: You will arrive in Northallerton, and be collected by taxi (included in tour price) and be taken to Leyburn for your first nights' accommodation. There are many places to have dinner tonight from pubs to fish & chip shops. Overnight Leyburn, North Yorkshire, England.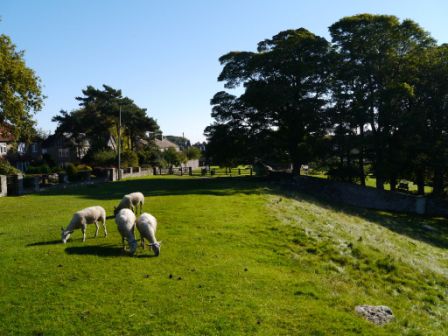 DAY TWO: Walking from Leyburn to Redmire 6.5 miles (10km). You follow the signs to The Shawl out of the town and up into a delightful track, looking over the Wensleydale valley. You pass grazing sheep and small copses of woodland, before gradually dropping down to the village of Redmire, on the edge of the Yorkshire Dales National Park. Overnight Redmire, North Yorkshire, England.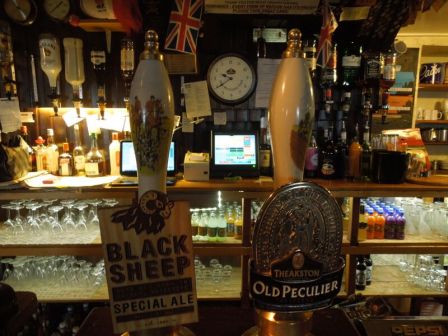 DAY THREE: Walking from Redmire to Carperby 5 miles (8km). After breakfast you walk up to Castle Bolton. You may like to take the time to learn about it's history and Mary Queen of Scots connection. You follow the signs along a wide grassy track before again dropping down to your overnight accommodation. You will stay in the pub where Alf White (James Herriot) stayed on his honeymoon. Overnight Carperby, North Yorkshire, England.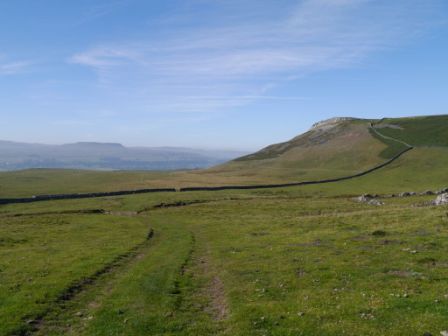 DAY FOUR: Walking from Carperby to Bainbridge 7.5 miles (12km). Back up the hill and, you follow the old grassy coach road though some moorland. You pass old lead mine workings, say good morning to some rabbits, and pass the time of day with some sheep and their lambs. You have time to arrive in Askrigg for a spot of tea, and a look at the fine church. The day is finished by following the route of the old railway through the Dale. Your accommodation overlooks the village green and stocks. Overnight Bainbridge, North Yorkshire, England.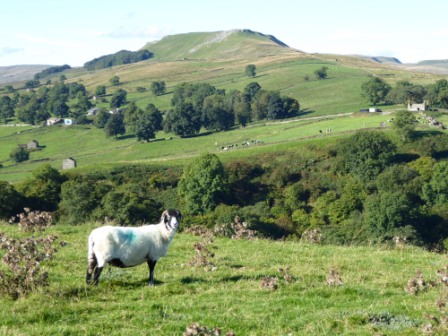 DAY FIVE: Walking from Bainbridge to Hawes 6.5 miles (10km). March along the Cam Road (Roman in origin) before descending down towards the church at Hawes. You will have time to view the many, antique and farm & outdoor clothing stores. Overnight Hawes, North Yorkshire, England.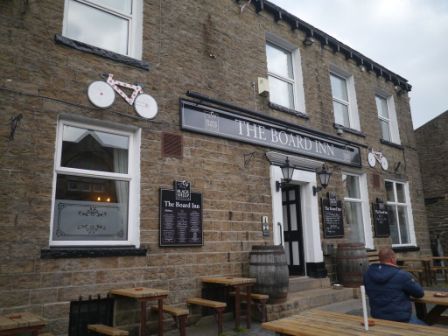 DAY SIX Departure Day: This walking tour finishes after breakfast with transfer of you and your luggage back to Northallerton rail station (included in tour price).
Travel Description
RAIL TRAVEL from LONDON to NORTHALLERTON (NOT included in tour price): London Kings Cross and Northallerton are the nearest rail stations. Presently the 11:00am train from London Kings Cross arrives at Northallerton at 13:05pm (direct).
TRAVEL from NORTHALLERTON to LEYBURN (included in tour price): We will collect you and take you direct to your accommodation in Leyburn.
TRAVEL from HAWES to NORTHALLERTON (included in tour price): You will be collected after breakfast and returned to Northallerton rail station.
TRAVEL from NORTHALLERTON to LONDON (NOT included in tour price) Northallerton and London Kings Cross are the nearest rail stations. Presently the 10:58am train from Northallerton arrives London Kings Cross at 13:42pm (direct).
Why book with us?
We've got 30+ years of walking tour experience
Only the very best handpicked tours at competitive prices
We work with you to create the perfect holiday. Just ask!
Useful Links
If you can't see exactly what you want and we are unable to adjust our tour shown here - Google may be able to help !
Custom Search
Tours to suit
If you want to book this walking tour, or chat about an altered schedule, please use the 'Enquire Now' tab above or contact us on philip@explorebritain.com
Related Categories
Tour Code:
YD05
Options
Discount rail tickets to and from Northallerton.
Grade
E
Grade Description
GRADE E: Between 6 - 9 miles (10 - 14kms) a day (the occasional day may be shorter or longer than these depending on location of suitable accommodation). Light Waterproof walking boots are desirable. A strong waterproof Jacket and overtrousers are recommended to protect you from rain and cold winds. No more than 1000 feet ascent and/or descent a day. Footpaths through farmland. You will start walking about 9:30am and finish at approx. 4pm.
These grades are for guidance only. For any grade, depending on weather conditions, it may at times be damp underfoot, so waterproof boots are preferable.
Locate the weather forecast on the BBC page https://www.bbc.co.uk/weather/0/2656621 it becomes more accurate within 3 days.